FDA's Pharmacovigilance Audit Checklist: How to Keep Your Products Safe

10

min read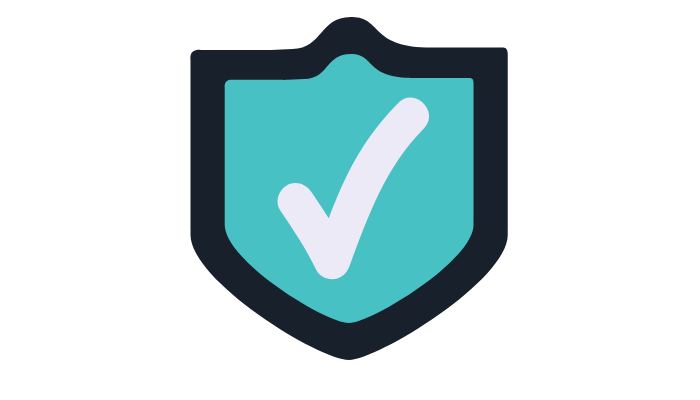 Drug safety is a top priority for the FDA, and they perform pharmacovigilance audits to ensure that companies do everything possible to keep their products safe.
If you are not current on the latest Pharmacovigilance Audit Checklist requirements, you could be subject to fines, penalties, or even product recalls. 
This article about Pharmacovigilance Audit Checklist can help you make sure your products are safe and compliant with FDA regulations.
This checklist covers everything from adverse event reporting to risk management plans.
Best Pharmacovigilance Online Short Courses
What is Pharmacovigilacne?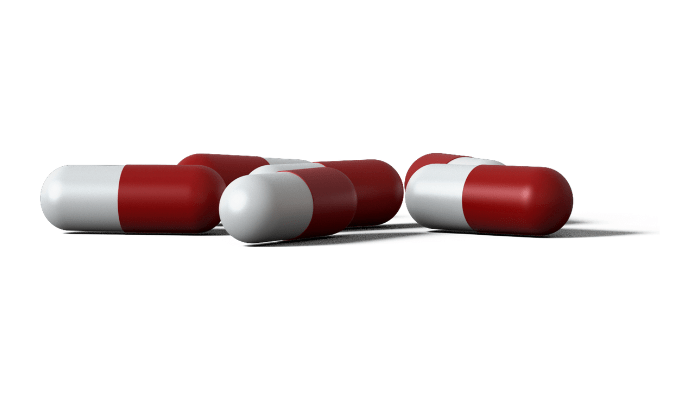 Pharmacovigilance is the pharmacological science relating to collecting, detecting, assessing, monitoring, and preventing adverse effects with pharmaceutical products.
If you are not familiar with what pharmacovigilance is, Pharmacovigilance online courses are available that teach about pharmacovigilance guidelines and icsr.
Pharmacovigilance pdf materials are also available for download, which contains pharmacovigilance case studies.
Pharmacovigilance officers are responsible for the pharmacovigilance activities within a company. They work closely with other departments, such as Regulatory Affairs, Medical Affairs, Clinical Research, and Marketing.
Pharmacovigilance's primary goal is to ensure patients' safety when taking pharmaceutical products.
What Is Pharmacovigilance Audit Checklist?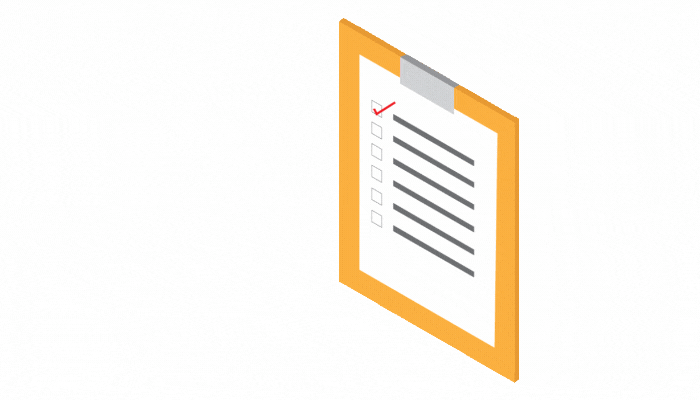 Pharmacovigilance officers use the pharmacovigilance audit checklist to assess the PV systems of major company organizations.
The checklist covers all aspects of a PV system, from strategic risk planning to manage adverse event reports.
It is designed to help PV officers identify potential risks and develop mitigation strategies.
The checklist can also be used to audit the PV systems of small and medium-sized companies. In addition to identifying risks, the checklist can help PV officers develop recommendations for improving PV systems.
A checklist is an important tool for any PV officer who wants to ensure that their company's PV system is up to par.
This is a small introduction to pharmacovigilance audit checklist.
What Is MA Holder?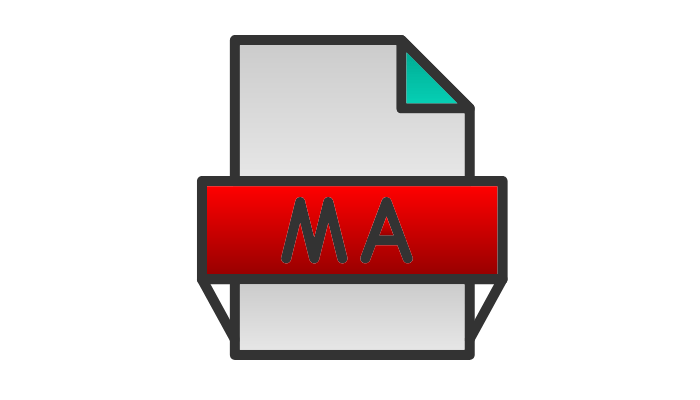 In the field of pharmacovigilance, a medical holder (or MA holder) is an organization that holds a valid marketing authorization for a medicinal product in at least one Member State of the European Union.
The term "medical holder" is used in EU regulatory guidance documents, although it is not defined in EU law.
Medical holders are typically pharmaceutical companies, but they can also be other types of organizations such as distributors, hospitals, or clinical trial sponsors.
Pharmacovigilance officers working for medical holders are responsible for ensuring that their organization complies with EU pharmacovigilance requirements, including reporting adverse reactions to medicines.
What Is Audit In Pharmacovigilance?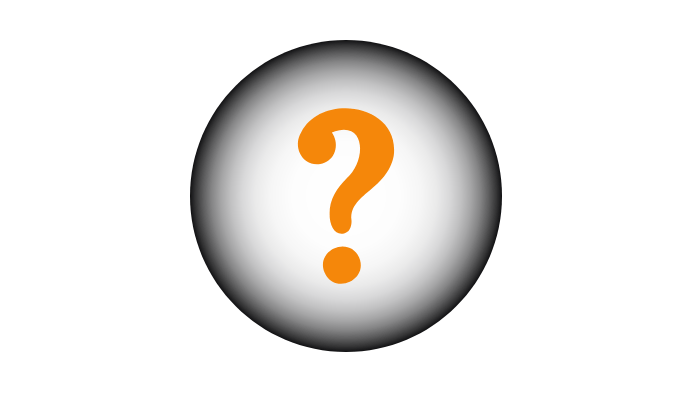 An audit in pharmacovigilance is an independent review of the Pharmacovigilance Signal Detection program to ensure that it is effective and compliant with regulations.
The audit process typically begins with a strategic risk assessment to identify potential areas of non-compliance.
A review of the pharmacovigilance database follows this to verify that all required data is being captured accurately.
The audit also assesses the quality system to ensure that all procedures are followed correctly and those audit findings are promptly addressed.
New or upgraded databases may require a more comprehensive audit to ensure compliance with all regulatory requirements.
Ultimately, an audit in pharmacovigilance aims to ensure that the drug safety program is effective and compliant with all applicable regulations.
What Should Be Included In An Audit Checklist?
An audit checklist should be used to review all aspects of a drug safety program regularly.
The checklist should be tailored to the specific needs of the organization. Still, it should always include a review of previous audits, adverse events, and external factors that may impact the quality of the program.
Additionally, the checklist should be used to identify areas where improvement is needed and establish metrics for measuring progress over time.
Organizations can use an audit checklist to ensure that their drug safety programs are comprehensive and up-to-date.
What Is Pre Audit Checklist?
A pre-audit checklist is a pharmacovigilance officer's previous audit of a site that has been determined to have received an inadequate previous examination or that has the potential to negatively impact.

The quality of data collected during a subsequent clinical trial.
The pre-audit checklist serves as a guide for the subsequent audit, ensuring that all areas of concern are thoroughly examined.
Additionally, the pre-audit checklist can be used to identify potential areas of improvement for the site in question.
By thoroughly examining a site's previous audits, a pharmacovigilance officer can ensure that all areas of concern are properly addressed and that the quality of data collected during a subsequent clinical trial is not compromised.
What Is The Pre-Audit Preparation?
As a pharmacovigilance officer, your job responsibilities include reviewing trial balances and accounting records to determine support deficiencies for technical issues.
You also assess new standards in an effort of implementing them with the company's footnotes prepared accordingly so that they may be more easily understood.
By all readers and interested parties including investors or other stakeholders who will ultimately rely on these documents as proof positive regarding.
How well, things are going within certain industries/businesses simultaneously ensuring financial statements aren't padded either which has been illegal since 1986.
The pre-audit preparations are checking all of the PV systems and the upgraded database. The PV system is a set of tools that helps you to manage your PV program.
The pharmaceutical sectors are the companies that manufacture and market the products you use.
The upgraded database is a new tool that will help you to keep track of your PV program.
Other factors that you should consider before you start your PV program are the risks involved in starting a PV program, the benefits of starting a PV program, and the costs of starting a PV program.
What Are The Pre-Audit Steps?

Internal control and processes are described.
defining and putting to the test IT controls
The quality of interim reports should be improved.
putting together the (audit) balance sheet file
and preparing the financial accounts (internal).
What is The Audit Process?
The audit process is a major company reorganization that happens every few years.
It assesses quality measures and looks for new or upgraded databases.
The process can take months, but it's worth it to make sure your company is up to date on the latest compliance issues.
After the audit, you'll know exactly what needs to be improved and where your company stands in terms of quality.
This audit plan should be backed up with strategic level planning to ensure long-term success.
The tactical approach is more short-term, but still important for setting clear objectives and boundaries on what will ultimately become operational plans at higher levels of governance within your organization.
Why Do So Many Companies Fail Their Regulated Audits?
Life sciences companies should make sure they have robust procedures in place for maintaining the safety of their products.
This includes having checklists and documentation on hand so that if regulatory authorities ask to see it, then there's no issue!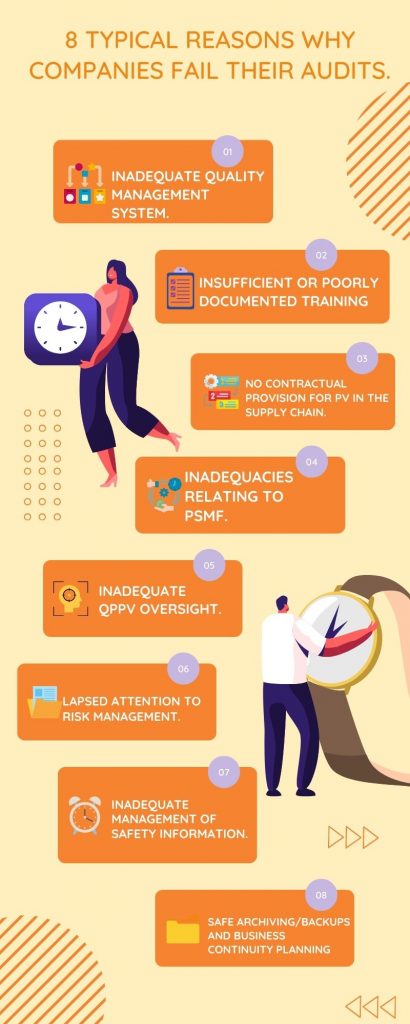 What Is A Pharmacovigilance Audit Plan?
A pharmacovigilance (PV) audit plan is a tool used to address changing regulatory requirements and to prescribe a risk-based approach.
It should take into account the resources required to undertake the audit, as well as the expected outcomes.
The plan should also consider how the findings will be communicated to stakeholders, and how corrective and preventative actions will be implemented.
Ultimately, the goal of a PV audit plan is to ensure that patient safety is being appropriately monitored and that risks are being managed effectively.
When done correctly, a PV audit plan can be an invaluable tool for ensuring compliance with pharmacovigilance regulations.
What Are The Different Kinds Of Audit?
Pharmacovigilance Internal Audits.
Pharmacovigilance External Audits.
Financial Statement Audits.
Performance Audits.
Pharmacovigilance Operational Audits.
Employee Audits. …
Single Audits.
Compliance Audits.
Pharmacovigilance Audits.
Pharmacovigilance Audit Reporting – What to Avoid
When FDA Inspector has audited the drug safety department and its Pharmacovigilance Master File of the pharmaceutical organization, they expect support, and to see certain reporting, processes,
But for the sack of regulatory requirements, the pharmacovigilance inspections from FDA are looking for:
1- critical nature of the inadequate examination for not following FDA guidance.
2- curative actions of PV processes to implement PV activities from an adequately trained PV team.
3- If a new or upgraded database has industry-recognized compliance training for its employees to follow the exact standard operating procedures.
So the department provides different learning needs according to the nature of the learning styles of its employees if such changes occurred to FDA regulations.
This training should include industry-recognized compliance training.
As FDA inspectors will check if the managers responsible for the drug safety department received inadequate examination or not.
4- If Signal detection of written records is preserved well in back end administration system of the company drug safety department even if the department has increased volume of workload.
5- Does the drug safety department in international pharma companies provides offline or online training courses to their employees.
6- Do the Clinical research institutes where it holds clinical trials have clinical research doctors to monitor the life-threatening events of the trial subjects.
Therefore, the company structure must follow SOPs that should be conducted perfectly and carefully considered for the implementation of FDA guidance to have awareness about GVP Audit and inspections SOPs.
Other Related ArticlesYou Must Read: 
49 Top Important Hard Skills For the Resume
Wrap It Up
When it comes to pharmacovigilance audits, it's important to ensure that you have the proper procedures in place to avoid any critical findings from the FDA.
Our article has outlined some of the critical things to keep in mind when putting together your pharmacovigilance audit plan, including what kind of audit example points should be performed to avoid any report from the FDA.
Resources